"When you encourage others, you in the process are encouraged because you're making a commitment and difference in that person's life. Encouragement really does make a difference."
— Zig Ziglar
Setting goals is easy, but it takes extraordinary passion and dedication to exceed them – and that's exactly what we did in 2015!
Through love, commitment and generosity, the Neora Ripple Foundation raised $1.3 million in support of Big Brothers Big Sisters (BBBS) in 2015!! Thanks to the sharing and caring spirit of our Brand Partners, Neora has surpassed its fundraising goal of $1 million for the second straight year!
Because of these exciting results, BBBS honored Neora and its Neora Ripple Foundation with the President's Award, their highest recognition for corporate partners, for outstanding support in 2015. Nerium has been the largest corporate fundraising partner of the 112-year-old volunteer mentoring organization for two years in a row.
That initiative has inspired more than 300 Neora Brand Partners, led by Neora's Co-Chief Executive Officer Jeff Dahl and Chief Leadership Officer Renee Olson, serve as "Bigs," or volunteer mentors, for the organization.
Neora Brand Partners have demonstrated this remarkable commitment to providing a brighter future for children in the BBBS program for more than four years, helping  raising $3.5 million since 2012. Those dollars have positively impacted more than 3,500 at-risk youths in the United States and Canada, providing them with carefully screened and trained mentors that will help them stay in school and out of trouble.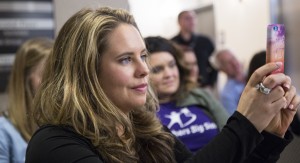 "Making a positive influence in someone's life is what the Neora Ripple Foundation is all about," says Amber Olson Rourke, Neora's Chief Marketing Officer. "The organization affords our Brand Partners the opportunity to make a lasting impact on a child's life, and that's exactly what they have been doing."
Due to the dedicated efforts of our Brand Partners, we would like to recognize the following top monthly donors to the Neora Ripple Foundation:
Laurie Ann Rogers
Jane Freres
Donna Stewart
Aana Camp
Padraic McCracken
Carol Kline
Paulie Pauliewood
Todd Cahill
Jennifer Gerard
Craig Cowan
Dehnad Gasemy
Heather & Anthony Macmahon
Bridget & Brennand Schoeffel
Zoe & Jeff Morris
Bill Boone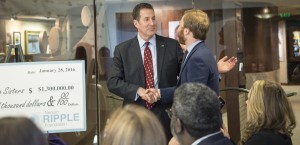 Thank you for your donations!
KEEP IT UP!
Let's keep this going, Neora family! Let's turn two straight years of exceeding fundraising goals into three and make 2016 a year to remember! The Neora Ripple Foundation goal for this year is to raise $2 million for our charitable partners in the U.S., Canada and Mexico.
To continue making a difference, donate through your Online Business Center monthly contribution option. Even small gifts can make a BIG difference!
Follow these simple steps to make monthly contributions through your Online Business Center:
Log in to your Online Business Center
Select an amount or enter your custom amount in the box provided.
Click the box that says 'Opt in for Monthly Contributions.'
Type your name in the signature box.
Click the 'Save' button.
Read more about Big Brothers Big Sisters here!