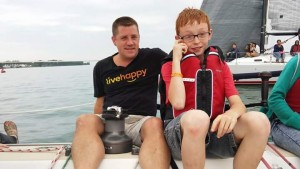 I joined Big Brothers Big Sisters in 2014 and met my Little Brother, Seth, in January 2015. This experience has brought me so much joy and it is very rewarding to see Seth begin to turn around since losing both parents a couple years ago. He is a smart boy and he is working so hard and making such progress.
Seth and his three siblings have been kept together and were adopted by a very sweet lady named Susan. Seth and I have been meeting every other week ever since. We go to sporting events in Detroit to see the Lions, Tigers, Red Wings and Pistons. He is a big fan.
We also work on Cub Scout and school projects together. I gave him a copy of the Success for Teens book for his birthday and he has started to read it. I have made it one of my primary missions in life to see to it that his story has an amazing ending and he is in a position to someday pay it forward himself.
So, from the bottom of my heart, thank you to Neora for this gift and the inspiration to get involved. It has brought so much joy and added meaning to my life.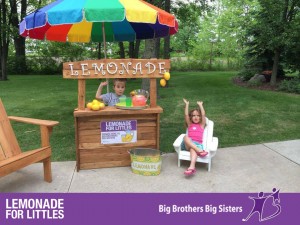 My wife and I have two kids of our own and we just love that they are being exposed to the Neora Ripple. While our Neora business is a work in process and an up and down journey, the Neora Ripple is something that never stops giving back to our family. 
As you can see, our kids seem to understand intuitively the good that this program is doing and they love getting involved every chance they get.
Thank you to the Neora Ripple Foundation for inspiring me to get involved and make a difference. We are making a ripple that will change the future.
Steven Engleman
Brand Partner and Big