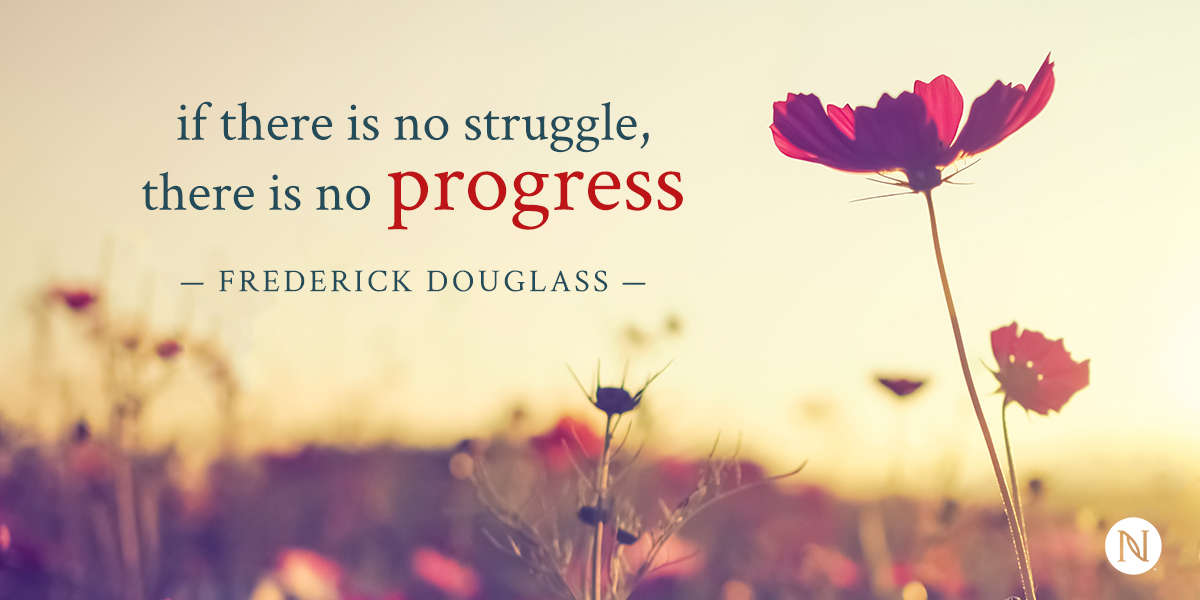 Debbi-Jo Horton, 56, is a Rhode Island-based international CPA, and a Nerium International Brand Partner since April 2013. She was introduced to Nerium by a friend and absolutely fell in love with Nerium AD Formula Night Cream, but at first, had zero interest in selling skincare on the side. Debbi-Jo had a very busy family life and a demanding full-time job, living three-and-a-half months out of the year in Costa Rica during tax season. "Nerium frankly didn't fit into my life," she said, "there weren't enough hours in the day to devote to one more thing."
Still, she had retirement on the brain and thought a Nerium business might help her bridge that gap — and give her some peace of mind.
Then, Debbi-Jo found herself facing a series of life-changing hurdles. Her partner, Justin was diagnosed with cancer, and after battling for several months sadly passed away in 2016. During that time of Justin's illness, her son, Ryan, then 25, was diagnosed with leukemia.
While taking time off work to be with Justin, Debbi-Jo found she was able to grow a part-time Nerium business in between hospital visits and caring for him. But what amazed her most is how her Nerium family availed themselves to her, offering their help and support at all hours of the day. Eventually, her growing business helped pay for her son's medical expenses, rather than have his recovery dictated by insurance. The good news today: Ryan is headed towards remission and staying strong!
Through Nerium, Debbi-Jo was introduced to Big Brothers Big Sisters (BBBS). Although she was short on free time, she was inspired by the story of Chief Leadership Officer Renee Olson and her Little Sister, Ryan, which they shared at a Get Real Conference. "If someone as busy as Renee could find the time to be a 'Big' to a 'Little,' then I had no excuse not to," she said. So, she immediately inquired about the time commitment, filled out the application, did the personal interview and was accepted into the local BBBS mentorship program months later — just as she was heading off again to Costa Rica.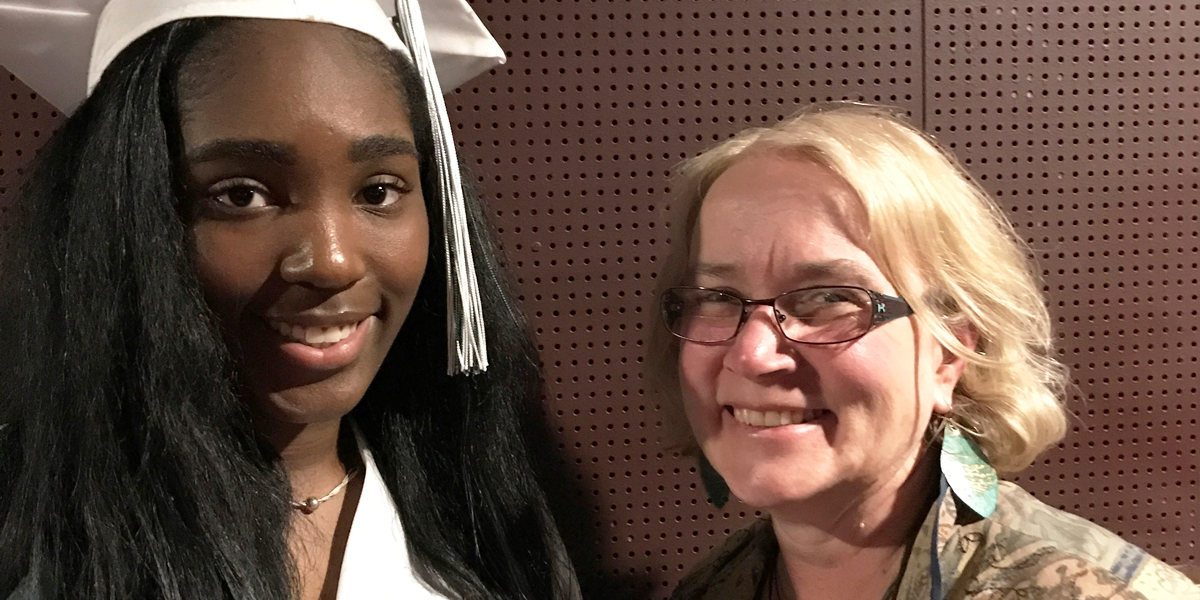 Sixteen-year-old Caira was about to age out eligibility for the BBBS mentoring program, because BBBS affiliates ask for a 12- to a 15-month commitment from a volunteer, in order for the match relationship to be long enough to be meaningful before the Little graduates high school. Debbi-Jo already had teenage grandchildren, so she felt this was a good match.
Caira was shy at first, but very willing to try new things. They spent time at the Southwick Zoo in Mendon, Massachusetts. Debbi-Jo's good friends owned it and agreed to give Caira a private tour. Caira was enamored by the elephants' her favorite animals! She had never tasted crepes and loves sushi. There were so many things Caira's mother wanted to provide for her but couldn't afford. Debbi-Jo was able to spend a couple hours twice a month with Caira—even via Skype from Costa Rica. She helped her fill out college applications, guiding her to a new future. Today, two years later, Caira is attending Rhode Island College pursuing a degree in social work!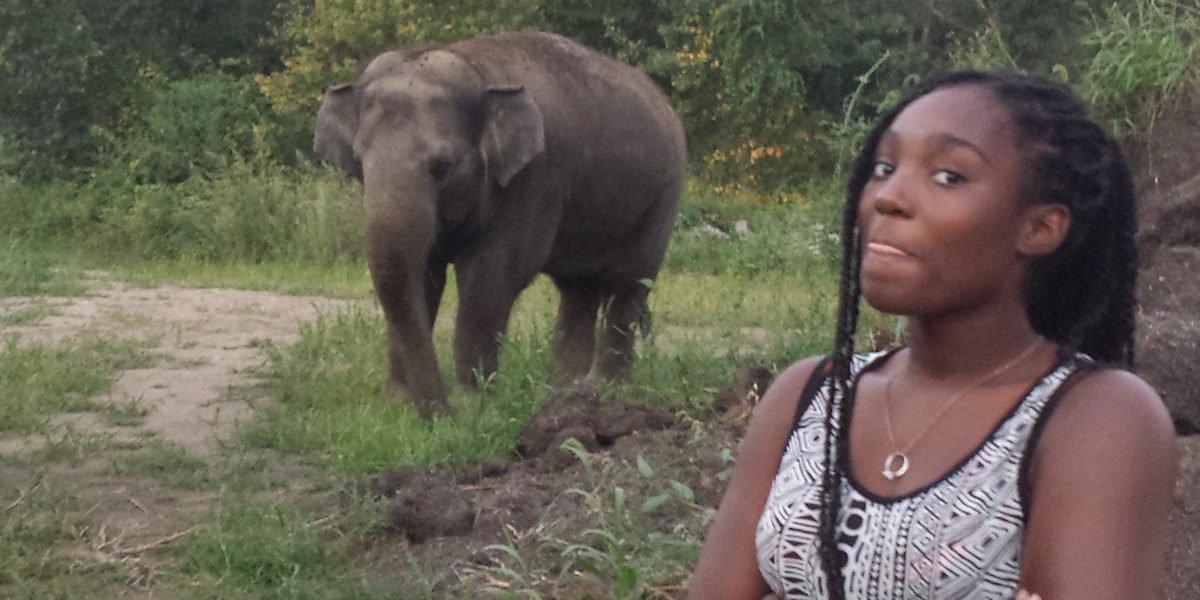 Debbi-Jo believes being a 'Big' to her 'Little' Caira has made her a better person, and therefore a better leader. "I could never have imagined how much I would get out of being a Big Sister," said Debbi-Jo. "Spending time with Caira has enabled me to see the world differently, reassess how I approach work-life balance. Caira has taught me at least as much as I have taught her. Our time spent together crossed a lot of territory for both of us—from small things like what to wear to graduation, to big aspirations like 'am I mature enough to start college earlier than normal?', to helping understand what is going on in her family dynamics, to experiencing through her eyes a musical or simply getting a pampering pedicure for the first time. She tells me often how important our relationship has become and as she moves into college and out of the system. We have agreed that our relationship will transcend these special two years, and now Caira looks forward to the day that she can also serve as a Big to a Little who needs adult guidance and a sense of stability in her life."